Who We Are
We are a team of Professionals having expertise in arranging multi services as per requirement of customer. We provide concrete solutions to all your needs to grow your business.
We are passionate and dedicated towards work and requirement of the clients.
Integrity : Integrity is fundamental to our multi services. We adhere to moral and ethical principles in everything we do as professionals experts.
Focus on the Client Requirements and Needs : We understand our client needs, and deliver unique solutions as per their expectations. The fulfillment of all multi needs of our clients is the biggest reward for us.
Our Vision Statement
To become the most respected, trusted and transparent premiere organization providing all types of services and solutions to create service centers all across the country that provides quality service facilities which will ensure :
Customer satisfaction and preference
Continues profitable growth
Fulfilling social obligations
Through continuous improvements of processes focused on quality, productivity and cost effectiveness and by creating an environment which encourages team spirit and where each individual's contribution is recognized, valued and required. Each individual enjoys and excels in work when every individual gives his best to achieve the shared vision.
Board Advisory
Mr. Pradeep Singhi is the promoter of the Firm, Pradeep Singhi & Associates. He has diversified business experience and is responsible for the overall management of the firms across Mumbai and Surat, under his leadership and Guidance Company had grown rapidly into diversified range of services, ranging from Taxation, Audits, Indirect Taxes, Project Financing to Research & Consultancy.
Mr. Singhi served as a Chief Patron for South Gujarat Chamber of Commerce of Industry. Heís also a Co-Chairman of Income Tax Working Committee, for SGCCI. Heís been visiting faculty for various seminars and has contributed significantly through his articles in newspapers and journals. He has been an author of various books published on Income tax.

Mr. Hitesh Shah, aged 39 years, his profession at the tender age of 18 Yrs. Went on to become the youngest Chairmanís club member in 1993-94. Experience of nearly 21 years in Insurance Advisory &Mutual Fund. 24 / 7 Service to about 6000 policyholders and more than 30000 policies are serviced by a well trained and qualified team of about 50 well qualified and experienced people including C.A, C.F.Pís and M.B.Aís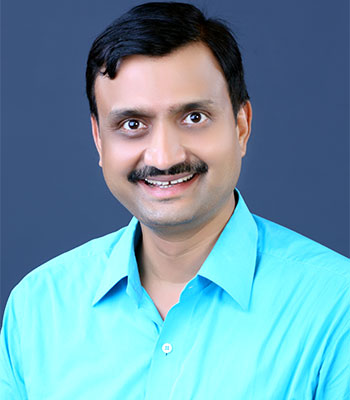 Mr. Kapil Laddha, aged 32 years, is a Fellow member of the Institute of Chartered Accountants of India. He has a three year experience of working at senior positions in Steel, Textile and other manufacturing Industrial units responsible for all the commercial activity of the organization. He has worked with the Indusind Bank for two years in assets & liabilities segments as a Branch Manager & Credit Manager, Before he joined ABCPL He was engaged in projected financial consultancy in the state of Rajasthan, Gujarat, Madhya Pradesh and Maharashtra
Our DNA
| | |
| --- | --- |
| Dice | Stands for one single entity with various abilities |
| Red Color | is known for its vitality and zest. It displays warmth and enlightens your mood the moment you look at it.Red represents power and valor. It is dramatic in mood, emotional, active and ignites passion and desire. |
| Green Color | Green represents Tranquility, Hope, and Freshness. In plants and vegetation, green indicates good and healthy earth energies. |
| Blue Color | Blue is seen as trustworthy, dependable and committed. It is also said to inspire respect. |
| Acumen Business Consultancy | says is keenness and quickness in understanding and dealing with a business situation in a manner that is likely to lead to a good outcome. |